BioPath Environmental Services now offers CORONAVIRUS disinfection and ANTIMICROBIAL COATING protection services for residential, commercial, office, and public facilities.

Background:
mobilitymatters, a global B2B service company, has been servicing hotel groups and hotel management companies around the globe since 2004. The 2020 outbreak of the coronavirus adversely impacted the world-wide economy, and the U.S. airline, hotel, and restaurant industries have been victimized worst of all. Beginning in March 2020, the U.S. hotel occupancy rates declined each month, and by September 2020, the occupancy rate was 48.3% as compared to 70.7% in September 2019. This drastic reduction in business volume resulted in more than 6.5 million hotel job losses in the U.S. alone. 

mobilitymatters has been and continues to work with hotel groups, university researchers, equipment manufacturers, and biotechnology companies to evaluate and implement protocols that ensure the safe and successful reopening of hotels, restaurants, and other businesses during the last half of 2020 and beyond. Our wholly-owned subsidiary, BioPath Environmental Services now offers the same coronavirus (SARS CoV2) disinfecting process that our clients at Marriott, Hyatt, and InterContinental Hotels Group use in their hotel rooms and public areas – electrostatic spraying of EPA-registered SARS CoV2 virucidals.
Application:
SARS CoV2 disinfectants can be applied via wipes, cloths and sprays. Spraying is the most efficient way to apply disinfectants to objects in our environment. Electrostatic Spraying (e‐spray) is the most efficient and effective type of spray application of SARS CoV2 disinfectants. E‐spray ensures that objects are completely covered: front, sides and on the back as it electrically charges the disinfectant droplets, so they attach to all surfaces in the target area, as shown in the images.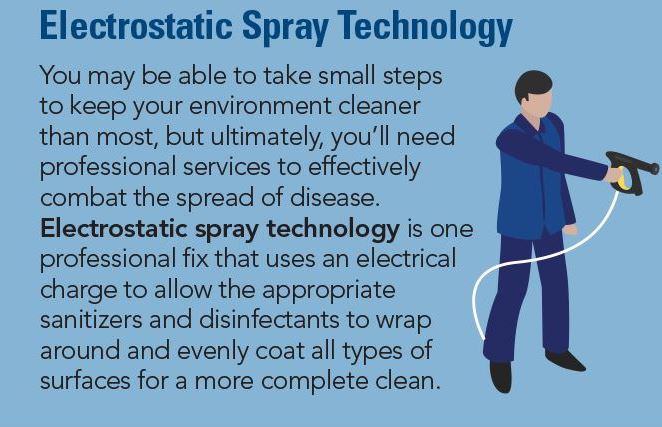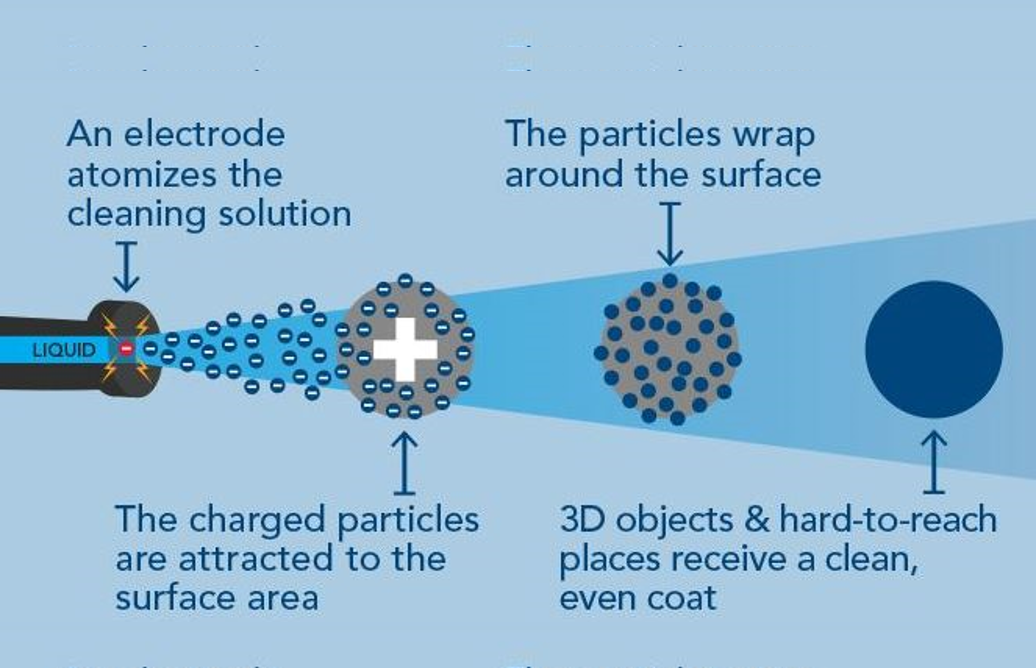 Disinfectant:
The SARS CoV2 virus can be killed with several virucidals or disinfectants. The EPA has an approved list of surface disinfectants for use against SARS CoV2. The EPA "List N" currently contains over 460 products that have been shown to kill the virus within 10 minutes or less. Most all are non‐toxic, people‐safe, pet‐safe, food‐safe, and fabric‐safe when used with strict adherence to product labeling.
Protectant:
For years, a few biotechnology companies around the world have focused on the development of innovative solutions using nanotechnology to create cleaner human environments through long-lasting always-on, antimicrobial coatings. Those efforts were accelerated with the coronavirus outbreak and recently yielded a handful of antimicrobial surface protectants. These protectants claim to continuously kill mold, mildew and viruses, including SARS CoV2 from 90 days up to a year. The protectants are fast drying, odorless, people-safe, non-toxic, and non-irritant; and resistant to repeated cleaning and wiping throughout their efficacy periods. BioPath has access to solutions that have a 90-day efficacy verified through independent labs.
A Tested, Trusted Solution Used in World-Class Venues
By employing a SARS CoV2 virucidal process that kills 99.999% of the virus within 60 seconds, BioPath offers residences, businesses and public facilities the same employee/patron/guest/customer peace of mind currently being achieved at:
Major hotels around the globe, such as Atlanta's Crowne Plaza Ravinia via handheld e‐sprayers
Higher education institutions, such as Georgia Tech via backpack e-sprayers
Public venues, such as Mercedes Benz Stadium via drone e-sprayers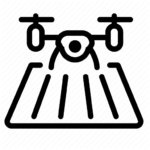 Let BioPath Environmental Services Disinfect Your Facility Today!
For more information, contact Ed Stinson at 678-557-5097 or Ed.Stinson@mobilitymatters.net